Hot Springs Yoga Retreat with Christine
Mt. Princeton Hot Springs
June 1-4, 2017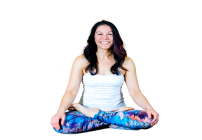 Christine Malmborg, Retreat Lead
Christine is a Yoga Alliance certified yoga instructor of 9 years and loves the outdoors. With a mindful, heart-centered teaching style, she holds a supportive space for her students to explore and grow their practice. Her thoughtful classes respect the body and put the spirit at ease, while inviting her students to courageously practice something bigger than the pose.
Lynne Prouhet, Retreat Assistant
Lynne is a Nurse Practitioner of 20 years. She received a grant to develop the yoga program for the Colorado Springs VA clinic in 2012, and has since been teaching therapeutic and iRest Yoga Nidra to veterans. She is a Registered Yoga Instructor with the Yoga Alliance. Her training includes Mindful Yoga Therapy, Warriors at Ease and Integrative Restoration Yoga Nidra.
Mt. Princeton Hot Springs
The hot springs are located in Nathrop, Colorado between the towns of Buena Vista and Salida. The hot springs waters are 100% natural and odorless, and bubble out of the ground at 120 degrees at the source.
Included in your stay are a variety of hot springs pools to enjoy. Each of the pools offer a different temperature range, with a unique view of the surrounding mountains above and many lounge chairs to relax in. The upper pools are connected by a lazy river surrounded by a grassy plateau. Release your inner child and ride the 400' hot water slide. Mats for the water slide are provided. In addition, there are pools located right in midst of the cool rushing waters of Chalk Creek itself. And, you may also enjoy the steam room and sauna.
The resort also offers a full suite of spa services including massage, reflexology, acupuncture and facials.
Shared Room $650 per person, 2 queen beds
Private Room $850 single person
Rooms include a mini fridge, air conditioning, Keurig coffee maker, flat screen TV, satellite TV, and/or patio
Cabin $2,275 – 4 persons max
Cabin $2,725 – 6 persons max
These modern, cozy, log cabins are rustic at heart yet feature modern amenities including a full size fridge, stovetop (no oven), spa-inspired bathrooms, satellite TV, stereo, and fireplace. Step outdoors and enjoy the surrounding Chalk Cliff views from your private deck or patio.
Retreat Only, no lodging $350 per person
Enjoy all aspects of this retreat minus accommodations.
Rates include a $150 per person, non-refundable deposit.
Pay in full by April 25th and receive $50 off.
Your escape into bliss will include:
• Accommodations with beautiful mountain views
• Welcome dinner
• Daily breakfast
• Daily fresh fruit smoothie
• Daily yoga in mountain setting
• Picnic hike
• Unlimited access to hot springs pools and water slide
Cancellation Policy
In the event of a cancellation, $150 of your payment is non-refundable (deposit) plus any transaction fees incurred during receipt of your payment and during the refund process. If cancellation is made less than 45 days prior to the retreat start date, we will do our best to fill your spot otherwise, your full payment is non-refundable and may be applied as credit towards a future retreat. If cancellation is made less than 30 days prior to the retreat start date, we will do our best to fill your spot otherwise, your full payment is non-refundable.
The retreat was well planned and the resort was perfect for the needs of our group. The setting was gorgeous and the hiking and yoga were challenging enough for me to need relief of the hot springs at night. Christine did a wonderful job of making sure that everyone was prepared with information & gear, as well as planning out plenty of time for each activity, optional & classes. The experience was truly like no other. I can not wait for next year to explore myself and enjoy meeting and bonding with new people in a tranquil, rejuvenating environment.
~Larisa K.
Christine Malmborg is an amazing yoga instructor who facilitated a life changing yoga retreat. I attended this even with one friend and left with many. Christine helped me to disconnect from the outside world and taught me to challenge my yoga abilities. I can certainly say I will be attending her retreat again next year. Namaste 🙂
~Siyeh S.
Thanks for everything Christine! You're such an inspiration and it's been a joy to be guided by you. The Mt. Hot Springs Retreat was an enriching and restorative experience. From the beginning, there was a strong sense of community with friendly faces and welcoming spirits. Our space for practice was held by the resort, in the presence of the Collegiate Peaks which made for an environment conducive to growth and relaxation. I highly recommend participating in this yoga retreat with Christine at Mt. Princeton with many lessons and experiences to bring forward on and off the mat.
~Kimberly H.
More Info & to Register:
christine@hotonyoga.com
(719) 323-4200