COMING SOON to Hot On Yoga!
We are excited to announce a new program for Kids at Hot On Yoga. We will provide an amazing Yoga experience that will help your kids increase strength, balance, flexibility and focus. Classes will feature energetic yoga, games, teamwork, motivating music and mindful movements.
We will keep you posted on this new program with dates & schedules. Don't forget to follow us on FaceBook.
We are pleased to have Jodi Price join us to ignite this new program. Check out her bio below.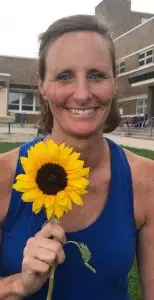 My name is Jodi Price and I have three kids of my own. Tucker is 27 and is an instructor at UCCS, Taylor is 23 and she is a Yogi like me as well as an elementary school teacher like me and my youngest is Tanner who is 20 and he is a student at UCCS as well as a track and field high jumper. All of my kids have been in sports their entire lives and continue to participate in many forms. I have been an elementary school teacher for 25 years. I have taught Kindergarten through 3rd grade and I have my MA in Curriculum and Instruction. The most important certification I have now is my certification in Mindfulness, Meditation, and Yoga. I teach all three to my student's and I have experienced so many positive behaviors that I am certain it is what is best for kids. I only wish my own kids would have had yoga in their young lives for breath control, simple meditation and the adoption of specific bodily postures for health and relaxation. It is my passion and desire to bring yoga and mindfulness to young people to use in this fast pace world. These are skills that they will take with them for the rest of their lives no matter what they chose to do.